Lär dig om Volvo
(Learn about Volvo)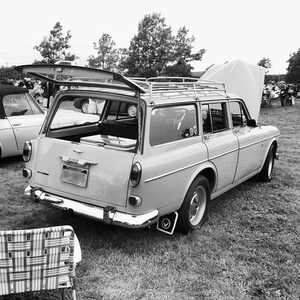 Considering a Volvo for your next car? Before you make any decisions, here are a few fun, and possibly useful facts that just might be the driving force for getting Volvo into the running.
6 Things You Didn't Know About Volvo
1.
Even though Volvo is Latin for "I roll" the company originates from Sweden.
2.
The founders, Assar Gabrielsson & Gustav Larson, wanted a car that could brave the Swedish terrain and weather. Translates to, "Utah? Oh yea, Volvos can handle it!"
3.
Volvo has also made aircraft and marine engines. Make sure to check your airplane to see if it's a Volvo (we all have one, right?).
Loving Volvo a little more now? Wait for this . . .

4.
Volvo will fly you to Sweden for free! Whaaaaaa? Oh yea, this has got to get you saddled up and ready to seriously think about a
Volvo/Swedish vacation
. Just order an overseas model Volvo and they'll send you there to pick it up, drive it around, and enjoy the open road in Sweden. You into it?
5
. A man from New York drove his '66 Volvo for 3 million miles and continues to drive it still! And you thought you were the road trip king.
His story
is worth the read.
6.
The wagon is back, ladies and gentlemen.
Ken Garff Volvo
has just informed its followers of the release of the V60 Sportswagon; it's a spin on a classic we all know and love. Who doesn't remember seeing families pile out of these beauties in Wasatch campgrounds growing up? Volvo says this U.S.A. newbie is "All work, all play, no compromise." What more could you ask for?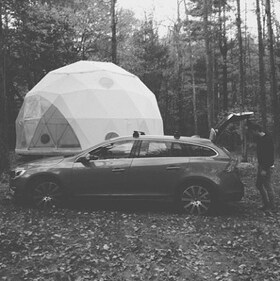 V60 Sportswagon #wagonspotting
Impressive, eh? Somehow Volvo has managed to keep its rugged charm and pair it with a refined shell. Volvo followers have shown loyalty time and again by either sticking with the brand throughout their driving life or with the same Volvo car altogether! Will your next
Volvo
keep you committed for life?